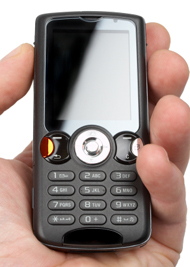 Bluetooth devices have experienced tremendous growth in recent years. This growth has been so significant that all new generation devices such as mobile phones now include integrated bluetooth functionality. These devices with their integrated functionality make it possible to obtain anonymous statistics on people located in a specific area, even when the same device with an identifier is returned on different days on a specific schedule.
Due to the ever-increasing popularity of bluetooth proximity advertising, more and more people are activating this service for their mobile phones every day to receive sales ads from shopping centers, banks and other places of business. Reliable data is available on the number of people who choose to receive bluetooth advertising materials and to download the multimedia offers announced in the messages. It is estimated that approximately 3% of all people currently have bluetooth activated; a percentage sufficiently high to obtain solid statistics, and this percentage is on the rise due to the booming use of new technologies.

Using the information that is collected by bluetooth tracking via data mining techniques, it is possible to obtain patterns and cluster different user profiles. It even permits grouping data from different shopping malls or other places. The data collection method is also appropriate to be used in promoting local commerce, as it permits gauging the commercial routes promoted by the local governments or local groups of businessmen.
A typical concern that arises in regards to making statistical analyses on this type of data, is that of the real use of bluetooth technology among the general population. Currently, more than 60% of all mobile phones have bluetooth connectivity along with a camera and other multimedia functionality.. The functionality must simply be activated, and the mobile phone will then automatically recognize any other device that is sending a signal.